The Best way to keep all your data up-to date all the time
We developed AkrutoSync to make life less stressful for power Outlook users. If you're like us, you keep most (if not all) of your life in Outlook, and you want a reliable and secure way to keep your data up-to-date on all your devices. There's no room for error here – accuracy, reliability and security are essential for stress-free living. With AkrutoSync you never need to worry about missed meetings or soccer games, incomplete contact lists or important notes left in your office. And because AkrutoSync doesn't use the cloud, your personal information is yours – and only yours, a major concern in today's digital world.
Having a great product wasn't enough. We wanted to have a support system in place to help you comfortably transition to AkrutoSync. After all, we're talking about every bit of your personal information here, and we understand that any potential change in your data flow might make you a little nervous. That's why we are committed to customer service. Our outstanding support team provides personalized service to make sure your entire AkrutoSync experience is smooth and easy. And that's another thing that won't stress you out.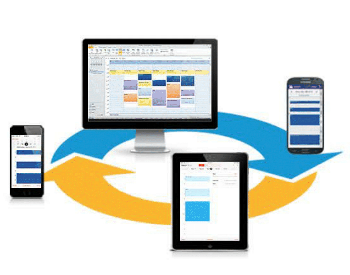 Founder
George embarked on a mission to develop a solution for his own personal use. While working on the first version of AkrutoSync, George discovered many other Windows phone users on Internet forums all over the world, frustrated by the lack of suitable syncing options; all were looking for a solution. George left his engineering job to spend all his time testing, perfecting and enhancing AkrutoSync.
Prior to founding Akruto, George held leading engineering roles and managed teams of engineers for large companies as well as successful start-ups:
George Tatar, Akruto's founder and CEO, still oversees product development and customer service. He enjoys working directly with customers, listening to their feedback, and helping them get the most out of AkrutoSync.
George received his Master's degree in Information Technology from Harvard Extension School in 2005. Prior to that, he attended Boston University College of Engineering where he graduated Summa Cum Laude in 1998 with a Bachelor of Science in Engineering. Programming since the age of 12, George still loves learning about new technologies.
"Our mission is to help keep Outlook data safe, secure and accessible on all our devices, while providing stress-free support, tailored to your individual needs."
- George Tatar, Akruto founder and CEO