How to Sync iPhone 13 with Outlook
Support
Over the years, Apple has been constantly improving its flagship phones starting from the first iPhone up to the latest iPhone 13. This comes with great utility and immerses versatility. People choose iOS devices for their daily tasks, contacts, calendar, notes, and many things. With this said, syncing your mobile phone into your computer has become the norm. Whether it is for your contacts or calendar, having it both on your computer and your iPhone synced is greatly beneficial. However, many users do not agree with cloud syncing which is largely available in the market. Having your data synced to a cloud server can potentially risk your data being leaked or worst, used in the wrong way whenever these companies have data breach. We are pleased to inform you that there is a safe way to sync your contacts, calendar, tasks, and notes into your iPhone or iPad. We introduce you to AkrutoSync.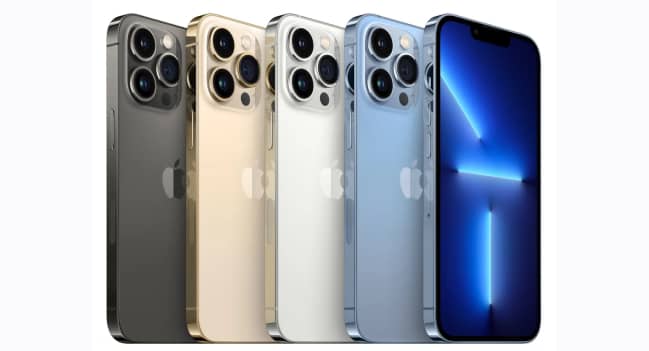 AkrutoSync allows you to sync your data between your computer's Outlook into your iPhone or iPad seamlessly without relying on any cloud server. AkrutoSync has 2 options to sync your data between your mobile phone and computer. It is called "Sync over Home Network" and "Sync over the Internet".
Sync over Home Network uses your local network to directly sync your Outlook into your phone. As long as the computer and phone are connected to the same Wi-Fi network, a sync will occur. This type of sync is sufficient for most users. Sync over the Internet is for people who leave their computer back at their home or office and they travel with their phone to sync. This type of sync will work even if your phone uses 3G, 4G, 5G, or another Wi-Fi network. AkrutoSync does not store your data and your data will never reach AkrutoSync servers even if you use Sync over the Internet. The syncing is done over a secure connection directly between your computer's Outlook and you phone. AkrutoSync can sync Contacts, Calendar, Task, and Notes.
If you want to sync and share data like photos, videos, and other files, we have another software called TotalSync.
Frequently Asked Questions for the iPhone 13
I use iPhone 13 mini and older iPhone, will this still work for AkrutoSync?
Absolutely! AkrutoSync supports all variation of iPhone 13 like iPhone 13 Pro, iPhone 13 Pro Max, iPhone SE 2022, and we even support the older models of iPhone and Android phones.
I have an iPhone 13 and an Android device. Can I sync both to my computer?
Yes! You can seamlessly sync both devices to your computer using AkrutoSync.
I have a lot of contacts and calendar to sync into my iPhone 13.Is there a limit for the sync?
AkrutoSync has no limit to the number of contacts or calendar entries it can synchronize.
I use Tasks on my Outlook but where do I see the tasks on my iPhone 13?
The tasks will be synced to the Reminders app on your iPhone 13.
What is the difference between AkrutoSync and cloud syncing?
Many cloud providers offer reliable syncing but they are often targeted by external people or group that aim to access/breach their servers to get sensitive information from their users. This has happened before where people's private and sensitive information has been leaked/sold/exploited even with the most popular cloud providers. The vulnerability of these cloud services is a fact of life. AkrutoSync does not use any external servers to store your data. The sync will be directly between your computer and your mobile phone. AkrutoSync provides a secured, reliable, and seamless syncing for your computer and phone.
Why AkrutoSync?
Easy to set up and reliable support. AkrutoSync set up instruction is easy to follow and works seamlessly. AkrutoSync also have a 24/7 support team that is happy to help you whenever you have a question or concerns.
Secured. AkrutoSync cares about your sensitive information. Since AkrutoSync don't use any online server or cloud, your data is safe and within your control. The sync will be directly from your computer and phone.
Backup. AkrutoSync have a feature called Synchronization History where it records every changed that occurred during every sync between your computer and phone. Every recorded data in Synchronization History can be restored to your Outlook.
Multiple Device Sync. In this modern age, having multiple devices in sync is beneficial. AkrutoSync supports multiple devices such as iPhone/iPad, Android devices, and Windows phones to sync with your Outlook.
Large data file? No problem. AkrutoSync doesn't have any limit on amount of data that you want to sync into your mobile devices.