Start syncing your Outlook data across
all your devices quickly and easily with our
REMOTE INSTALLATION OPTION.
The quickest, most efficient way to start using AkrutoSync.

No need to deal with any technical aspects.

Set up AkrutoSync with ALL your mobile devices for a one-time charge of $49.95.
With Remote Installation, you'll be up and running with AkrutoSync in 1-2-3.
Buy the Remote Installation
For the one-time charge of $49.95 we will have you syncing your Outlook data across all your mobile devices quickly and easily. After this initial set up, your devices will continue to sync automatically.
Schedule Your Installation
After your payment is received, you will get a confirmation email with further instructions.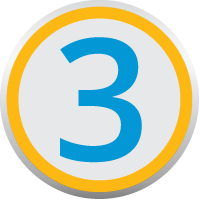 Let us do the Magic
Our tech guy will do everything required to sync Outlook with all your mobile devices! All you need to do is be at the computer where you have Outlook installed, and make sure all your devices are connected to the same wifi network.
FAQ
After purchasing the installation service, forward your payment confirmation email to support and let us know when it is convinient for you to perform the installation. Also let us know your time zone.
We will set up AkrutoSync on one PC and set it up to sync with any number of devices.
We recommend installing AnyDesk. If you need help with this, we will help you. If you prefer that we use different software for remote access, let us know and we will use it.
Each time you change something in your Outlook AkrutoSync will immediately sync it with all connected devices. Everything goes behind-the-scene.
Yes, we can schedule an installation anytime you want.
Yes, you can. AkrutoSync is fully functional even in trial mode.
After a successful install, the price you paid for installation is not refundable. If we are unable to complete the installation for some reason, we will refund your payment.
We have 24/7 support for our customers and trial users. It is completely free.