How-To: Sync Nokia 6 With Outlook
Support
Nokia 6 is a new offer from a well-known manufacturer. If you had any of Nokia's earlier devices, this smartphone might be a good upgrade option in 2017. If you have or are planning to buy Nokia 6, you might want to sync your smartphone with Outlook. If that's the case and you are an Outlook power user, then we have a solution! Our software, AkrutoSync, effectively syncs Nokia 6 with Outlook Calendars, Contacts, Notes and Tasks via your Wi-Fi or over the Internet.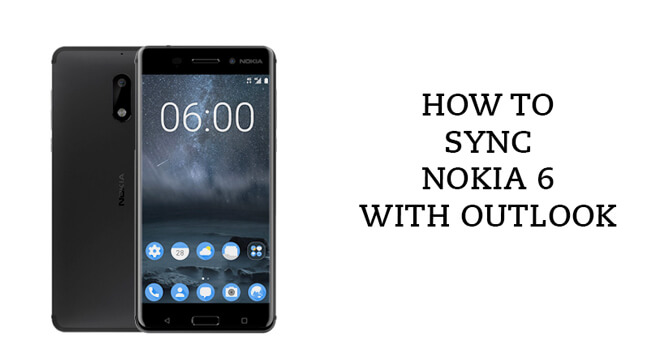 Syncing Outlook data with Nokia 6 is easy because the smartphone runs on Android, which AkrutoSync supports seamlessly. You can transfer Android contacts to Outlook and vice versa as well as any other data sets data depending, on your needs. You can also switch between different types of connections. AkrutoSync is a hassle-free, automatic and flexible software that leaves no room for syncing issues between Nokia 6 and any version of Outlook.
If you already tried any syncing solutions currently available on the market, you probably already faced the troubles related to duplicate or partly-synced data. Many users don't agree with big vendors' obsession with Cloud technologies: instead of owning your data, you have 'access' to it.
How to Sync Nokia 6 with Outlook Contacts, Calendars, Tasks, and Notes
Syncing Outlook Contacts, Calendar, Notes and Tasks with Nokia 6 is simple when you useAkrutoSync. To start, install and open the software and click on Configure AkrutoSync.
On the next screen, choose the type of connection that suits you the most. Although there's an option to sync over the Internet, the most frequently used connection is Wi-Fi because of its speed and a bit easier setup process.
On the next step, choose your operating system to receive an illustrated syncing tutorial. After this, you will be asked to choose the type of Outlook data you want to sync. Select the right folders and continue. Make sure your PC and Nokia 6 are connected to the same Wi-Fi network; this is important even if you are planning to sync over the Internet.
Now switch to your Nokia 6. Open your built-in browser and enter the address located in the upper left corner of AkrutoSync interface and press Go. On the page, tap on the appropriate link to install a security certificate to protect your data syncing process with SSL certificate. After installing the certificate, create a pair of credentials that will be easy to remember.
On the next screen, you'll see a detailed guide on how to add a new Exchange Account of your Nokia 6. Follow the instructions and add one to your smartphone, using the fake email address and password you created in the previous step. Enable syncing for all types of data, including email. Although AkrutoSync can't sync emails, you still need to enable this options to ensure Nokia 6 syncs data automatically. That's it! Now, all Outlook data you choose will automatically transfer to Nokia 6.
Check out this video guide on how to sync Outlook data with Android:
FAQ:
Q: The interface on my smartphone is a bit different from the one described in the video.
A: If you have any questions regarding any of the syncing steps, our support team will be happy to answer them.
Q: Can I sync Nokia 6 with Outlook contacts from two PCs?
A: Yes, you can do that. But you will need to install AkrutoSync on both computers.
Q: Does your software sync contact pictures?
A: Yes, with AkrutoSync you can sync all Outlook contact pictures, and even contact notes.
Q: Do I have to install any apps on my Nokia 6 to sync it with Outlook?
A: No, you don't have to install new apps to sync with Outlook. AkrutoSync supports native Android apps.
Q: What buttons should I press, and where, to sync changes between my PC and smartphone?
A: You don't have to press any buttons, the syncing process is automatic.